I am having a giveaway for one of my personalized pillowcases.
You can choose from many different designs.
You can also choose the color combination you would like.
As an added bonus for every 400 entries I will give away an additional pillowcase to another lucky winner.
Here are a few that I have done: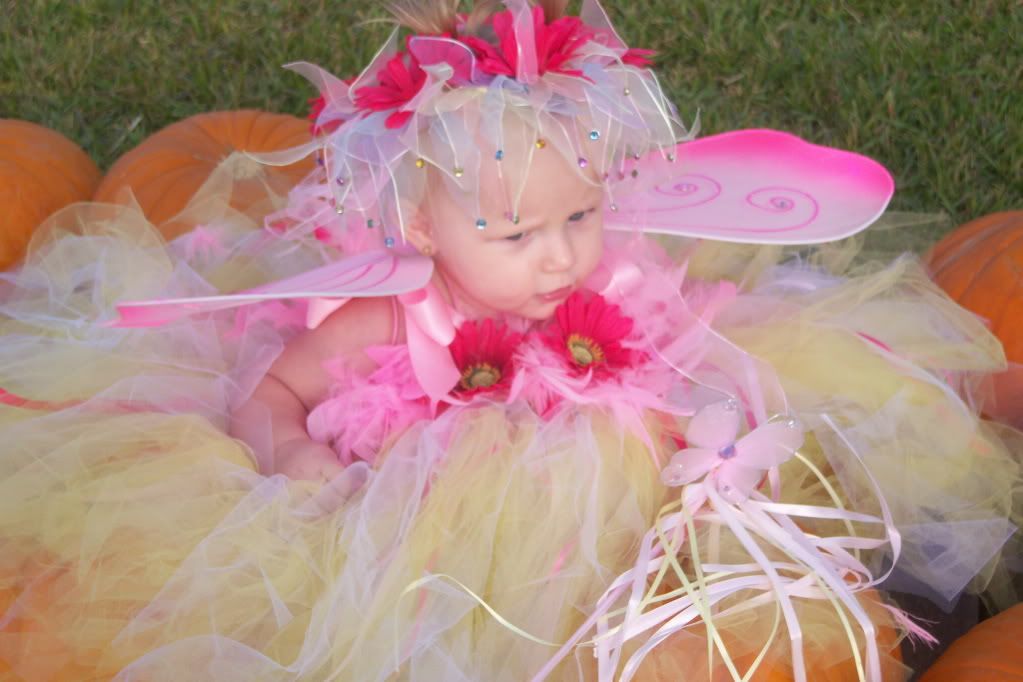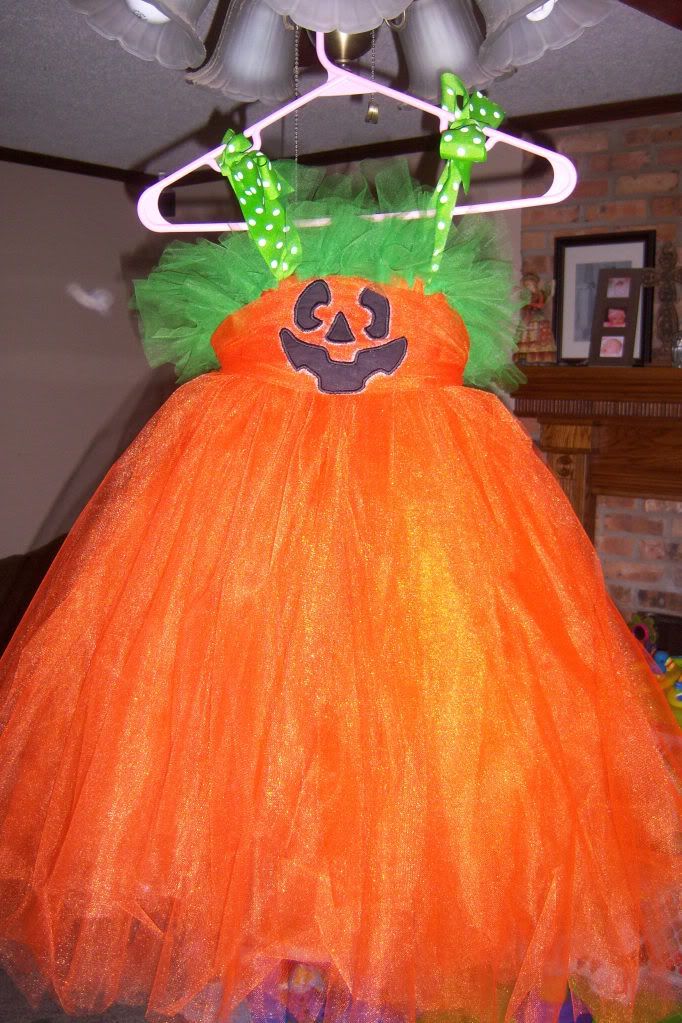 I have recently starting making baby items:
Ruffled Onesie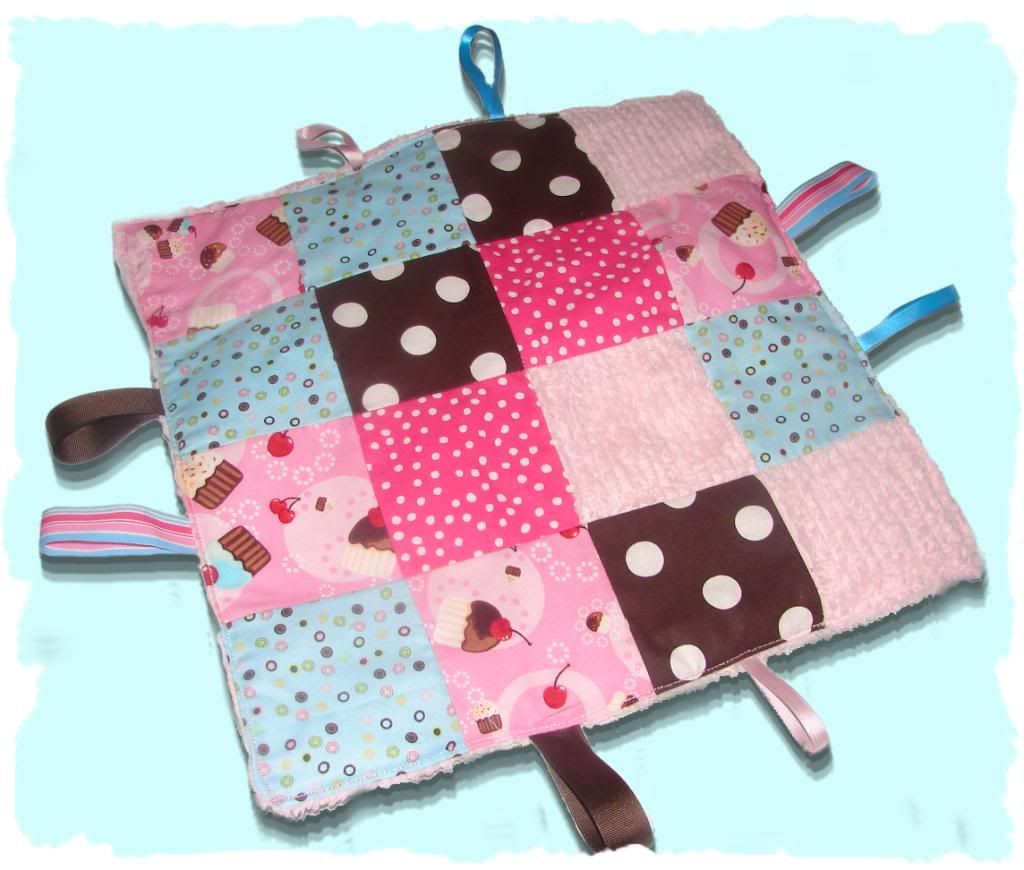 Ribbon Blankie
Ribbon Jingle Block
These are some accessories I have made
for my daughter's doll.
Girl's Minky Travel Size Pillowcase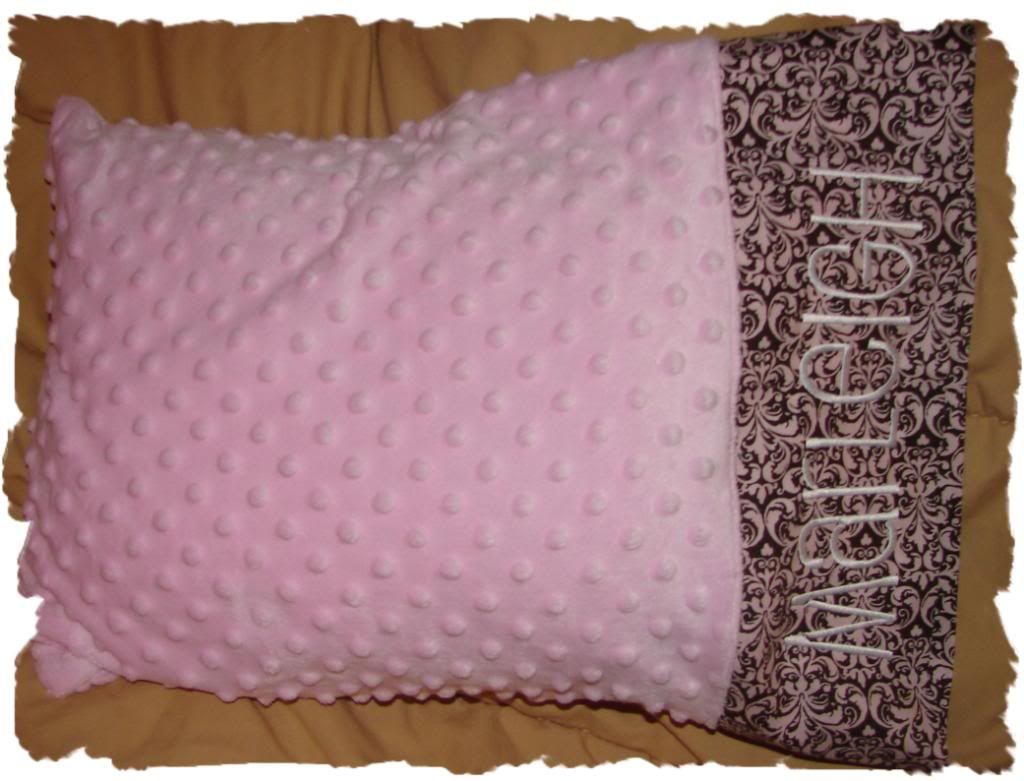 Boy's Minky Travel Size Pillowcase
I guess you can say that I am the Jack of all that is crafty. I love making custom items.
I even make custom photo cards.
Here are a few.
You can view more of my items here:
http://photobucket.com/secretsboutique
If you would like a custom pillowcase you can
order one on
here
on Ebay.
I have dropped the price to $18.99 a piece.
If you let me know you saw it on my my blog, I will even give you
free shipping. The free shipping will last until April 15th.
This contest will end on April 8th at 11:59 pm CST.
The winner will be chosen randomly and will be emailed.
The winner will have 48 hours to respond. If the winner does
not respond another winner will be chosen.
This giveaway is open to all U.S. residents.
Please make sure to leave an email address in your
comment if your email is not visible in your profile.
Mandatory entry
(this must be done or no other entries count)
(1) Follow or become a follower of my blog publicly. - 1 entry
Extra Entries
(1) Post about this giveaway on your blog. Leave link to post. (3 entries)
(2) Let me know who you would want this pillowcase for. (1 entry)
(3) What design would you like on your pillowcase. (1 entry)
(4) Purchase one of my pillowcases from
Ebay
or from
me directly (I can send an invoice through PayPal).
(10 extra entries per pillowcase purchased)
Please leave a separate comment for each entry. If separate comments are not left, they will not count.
Good Luck!!!!